Generation Tux is a tuxedo and suit rental for the digital age. The blog is as equally as important as the ecommerce site. The blog is seen as a method to drive traffic to the site.
Goal: To design a blog property that is on brand (look and feel) and can optimize the content (convert, growth and acquisition).
Execution: To keep the clean black and white branded look. Let the photography color the page. Add strategic conversion points on the page. Add shareable opportunities throughout the page.
To experience a live demonstration of the blog website, please click here
Wireframes Initial wireframes were created to help map out business requirements and visual elements. Content mapping and information hierarchy is laid out so that we optimize the most relevant information at the top and strategically place evergreen content below. Within the article itself, there are conversion hot spots. The hotspots include conversion: having the reader convert their click back to the ecommerce page, growth: we've included discoverable content areas, and acquisition: areas that would require email entry. More about that below in Conversion Hot Spots.
Wireframe with Annotations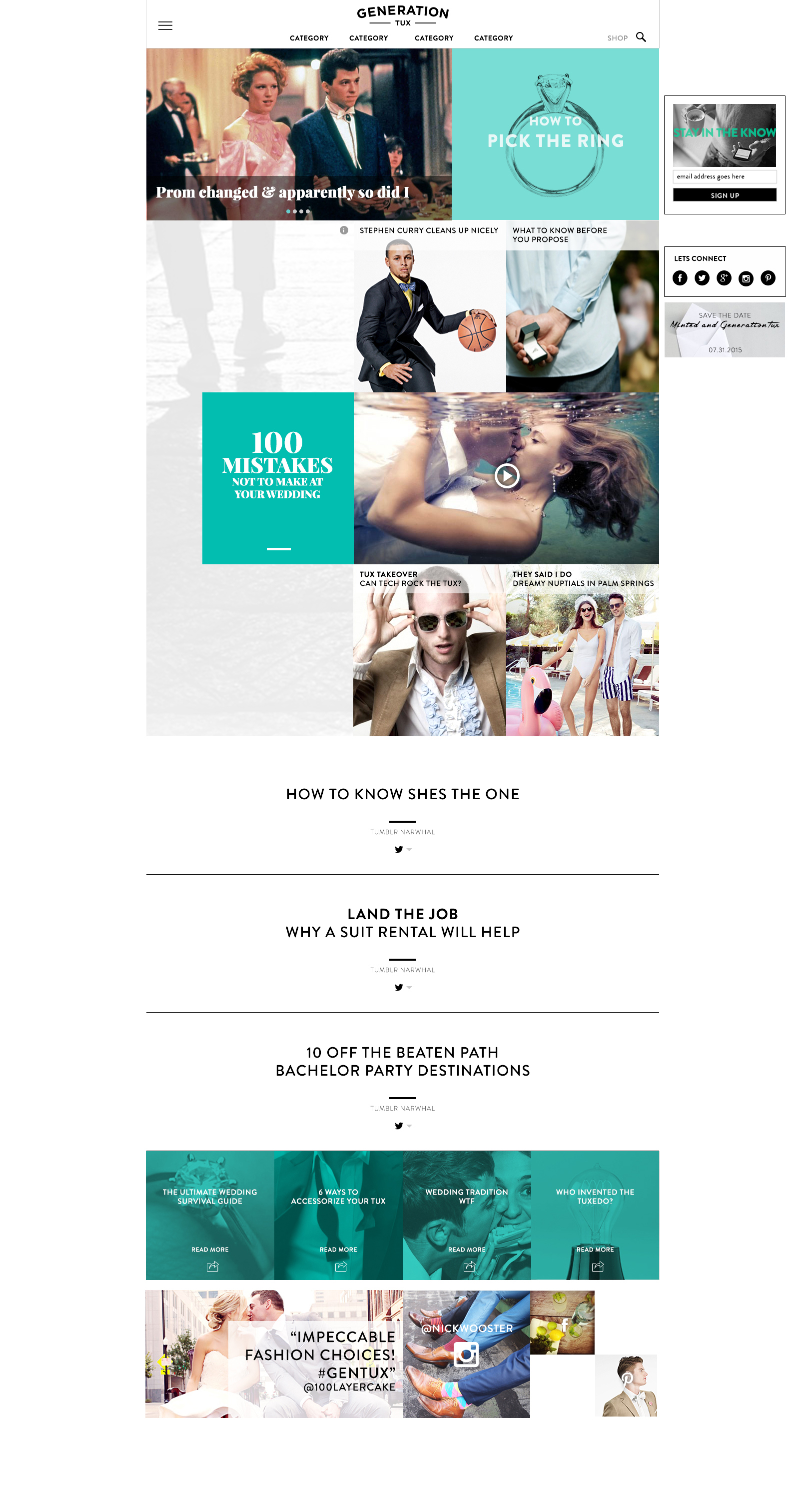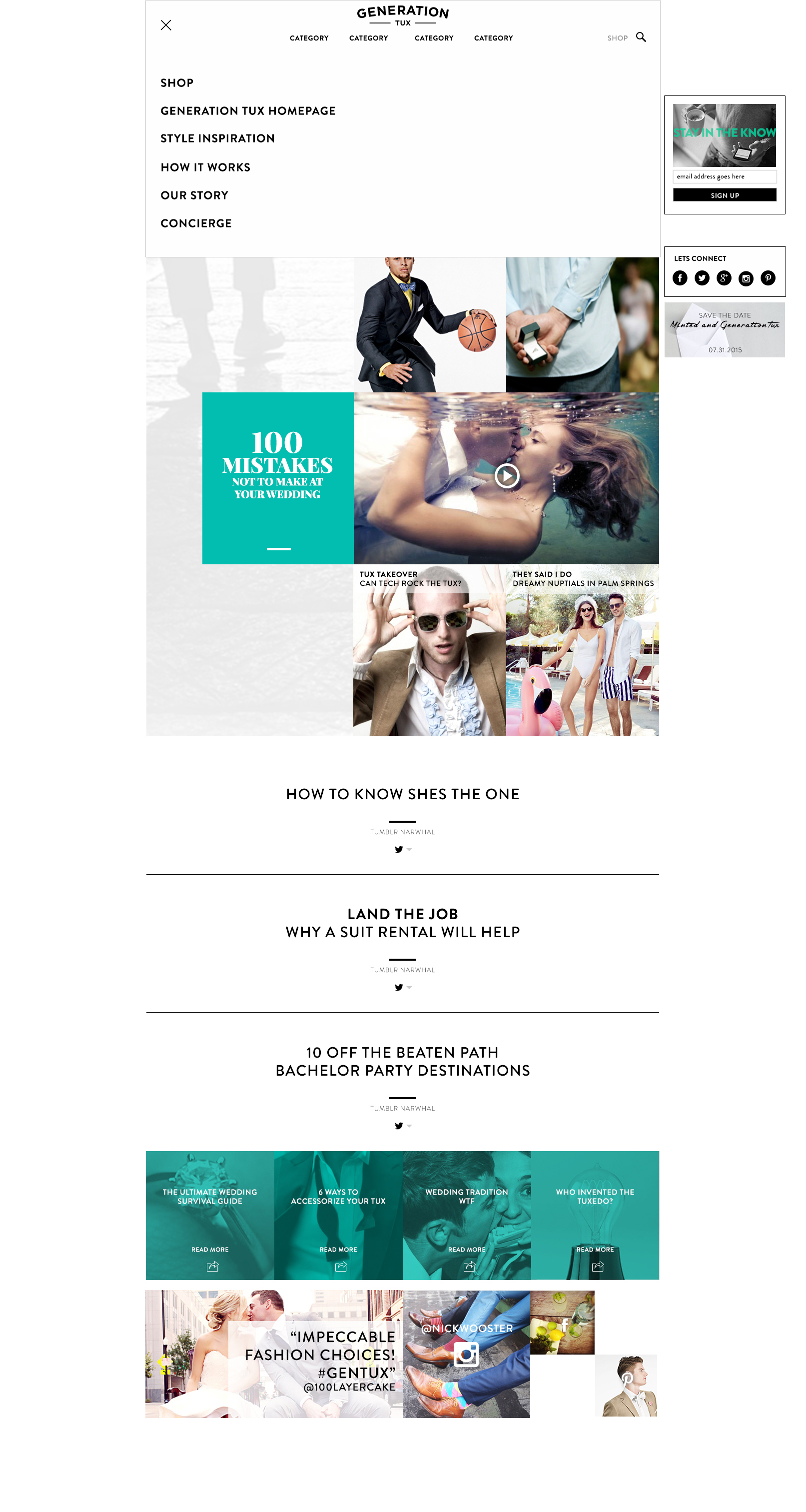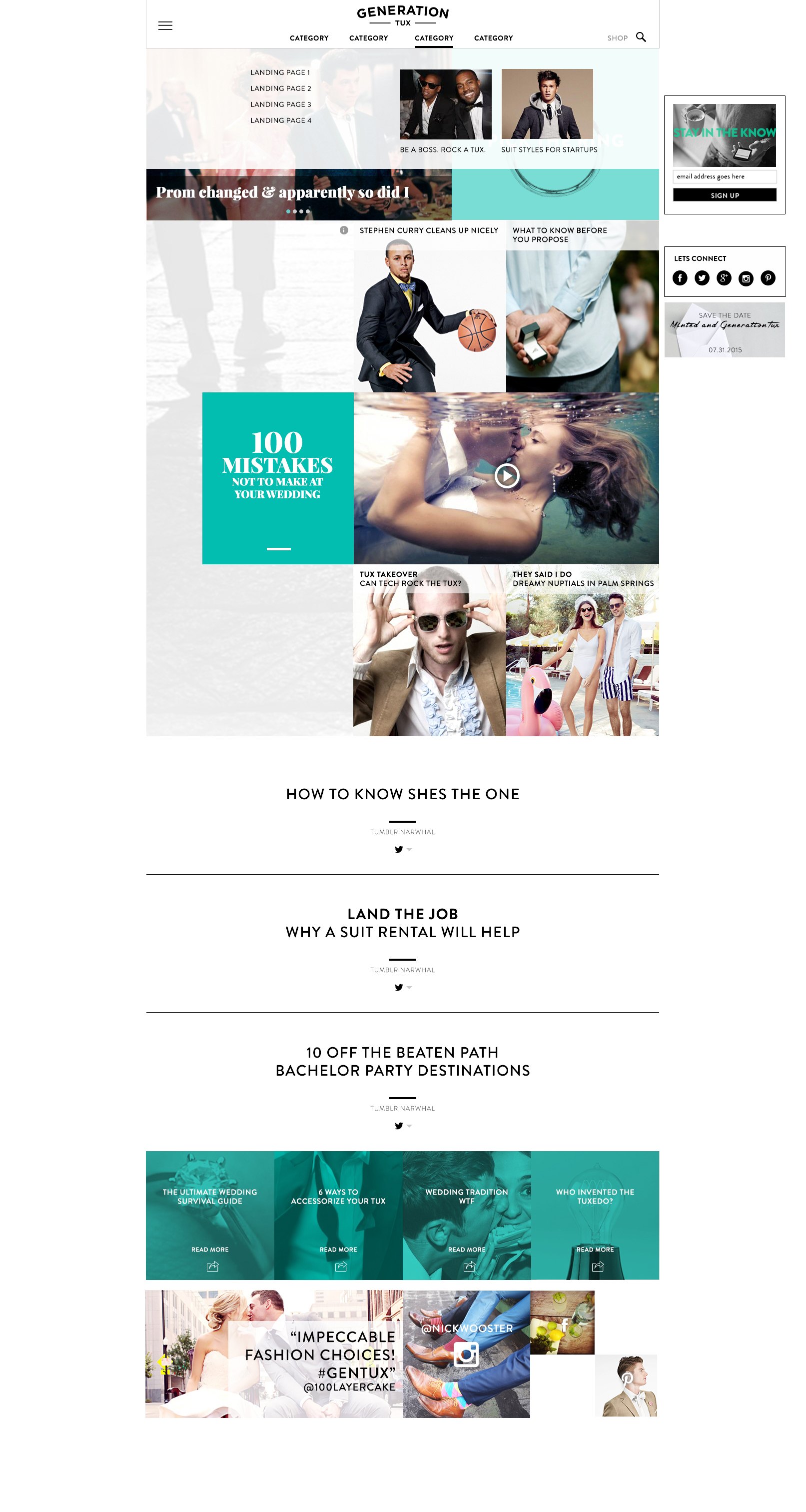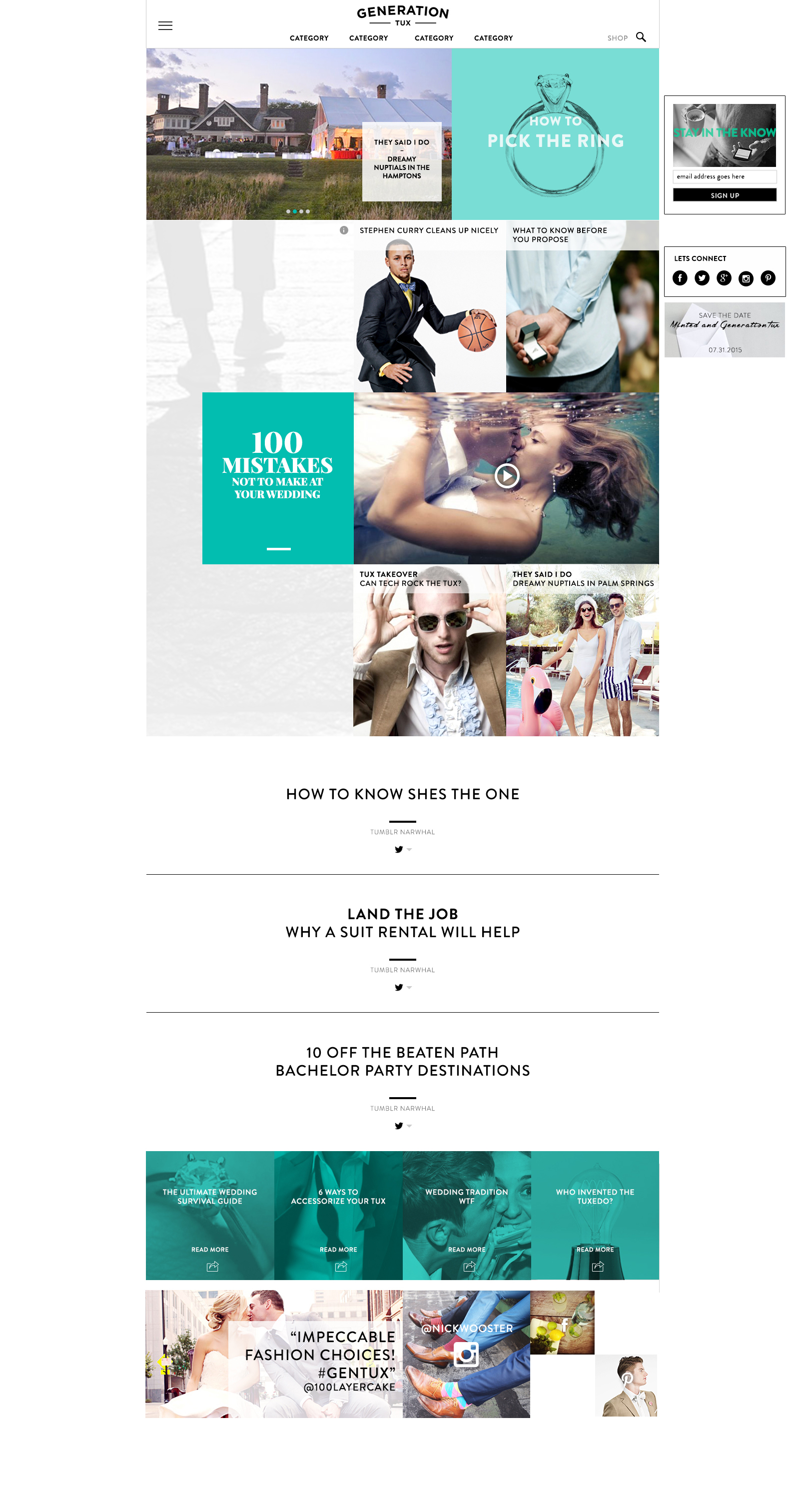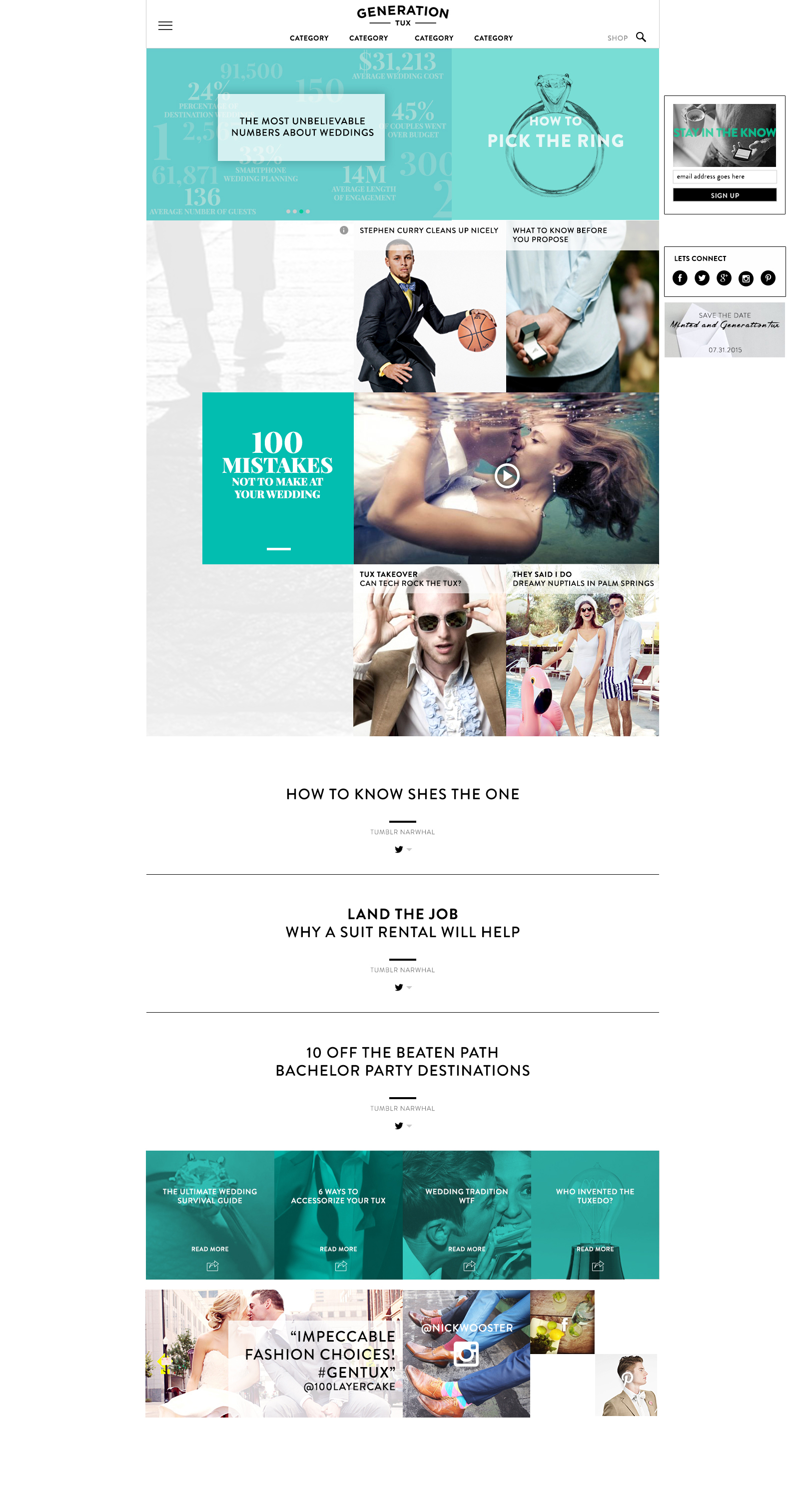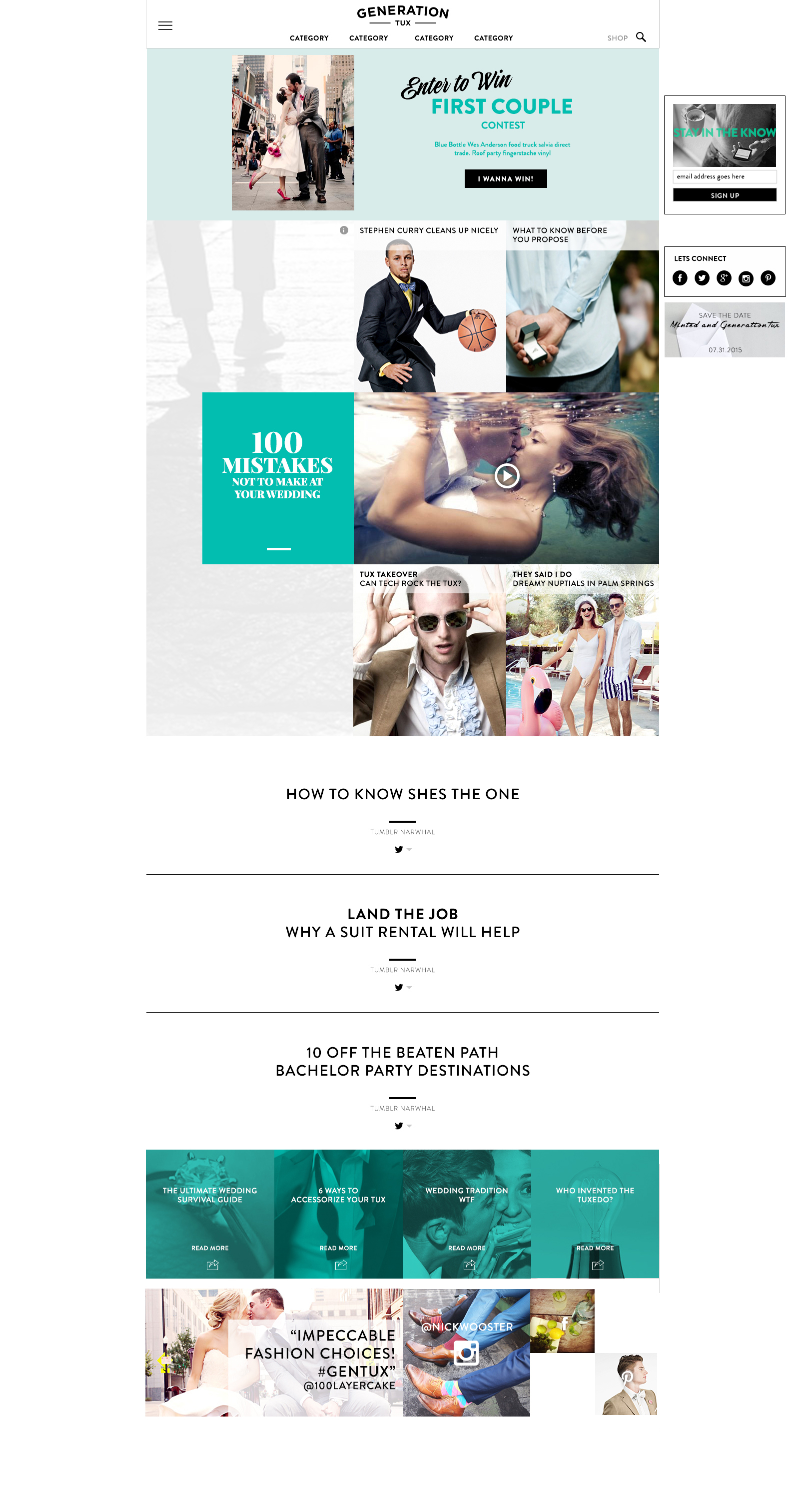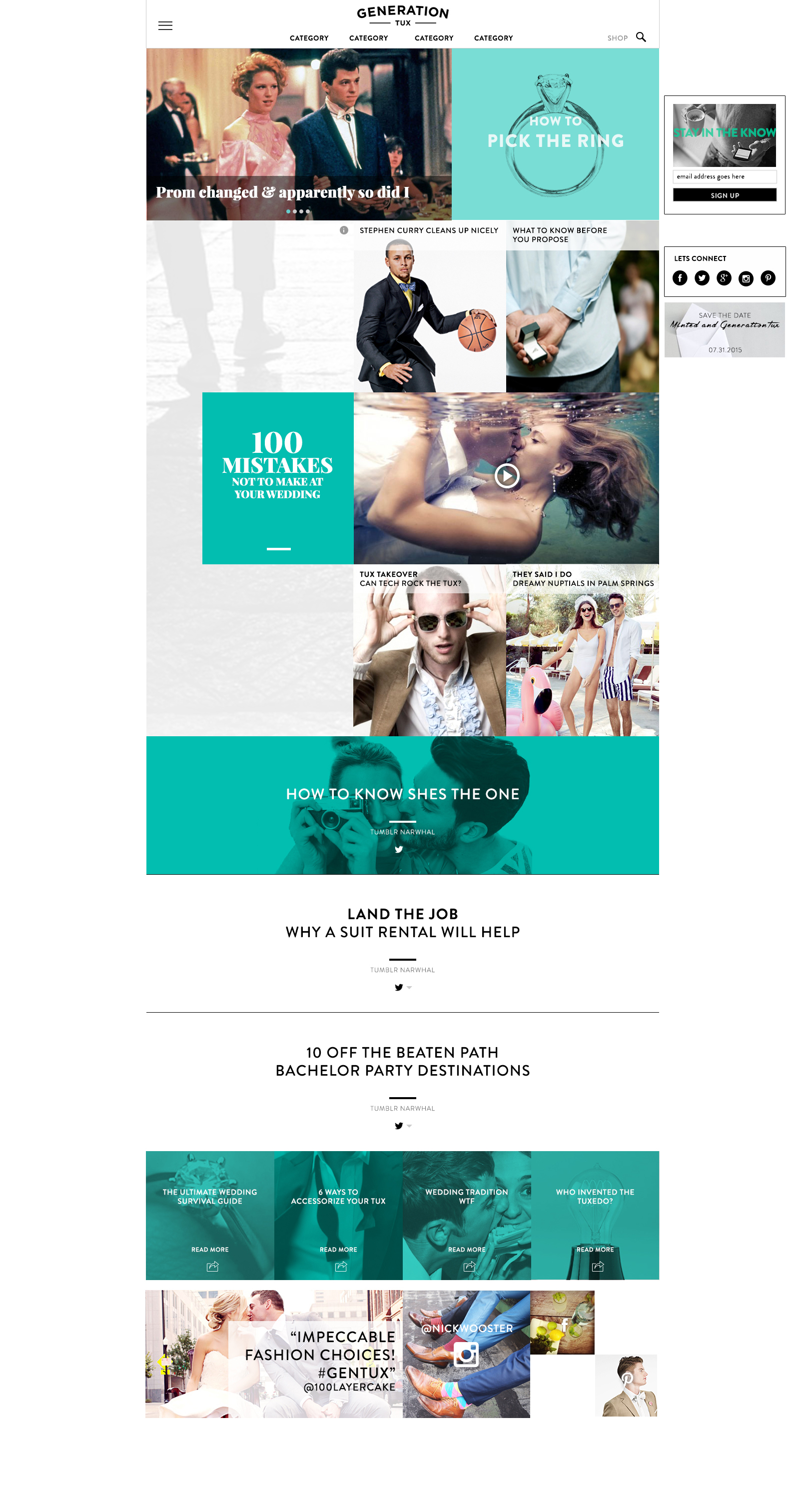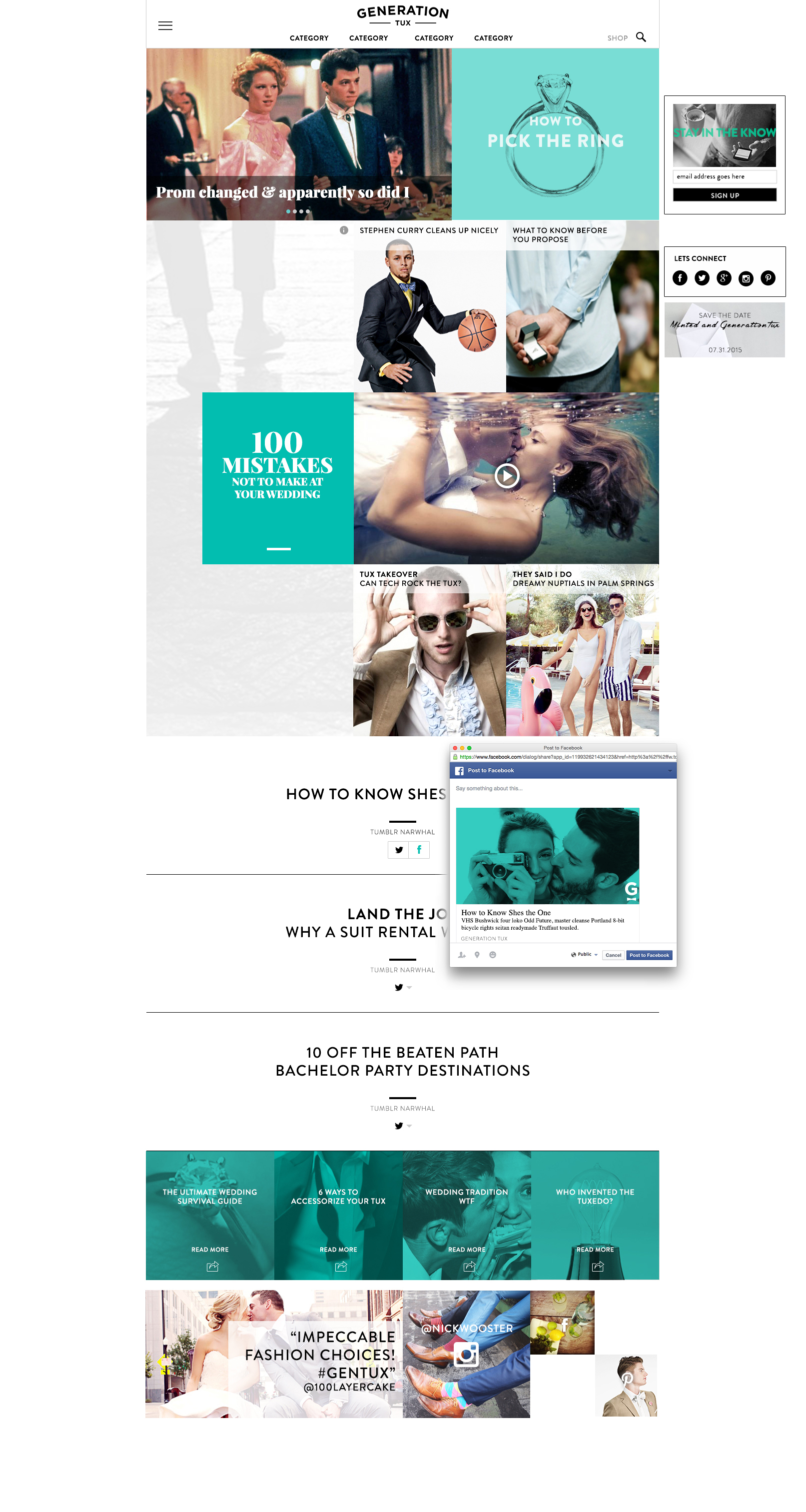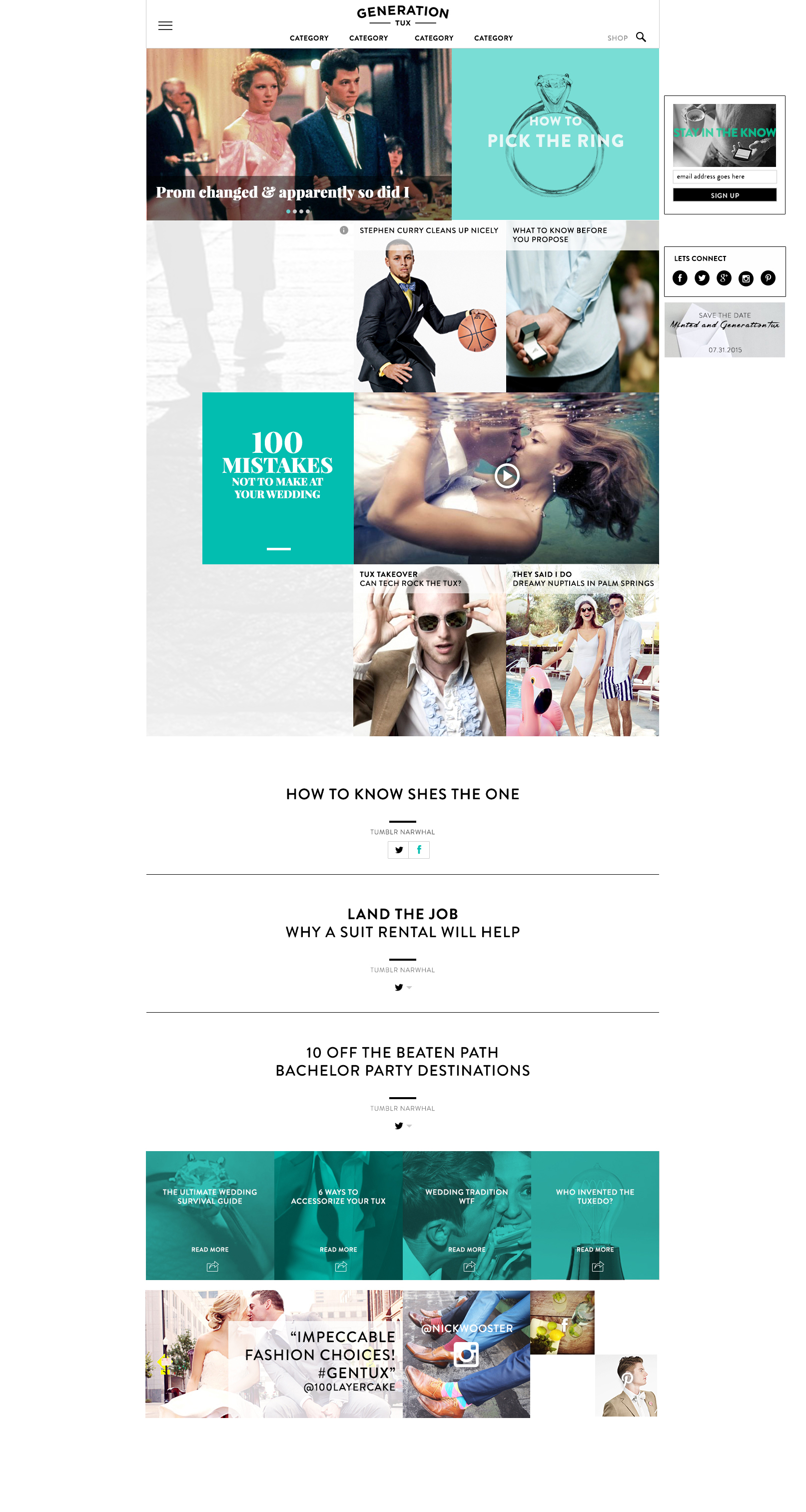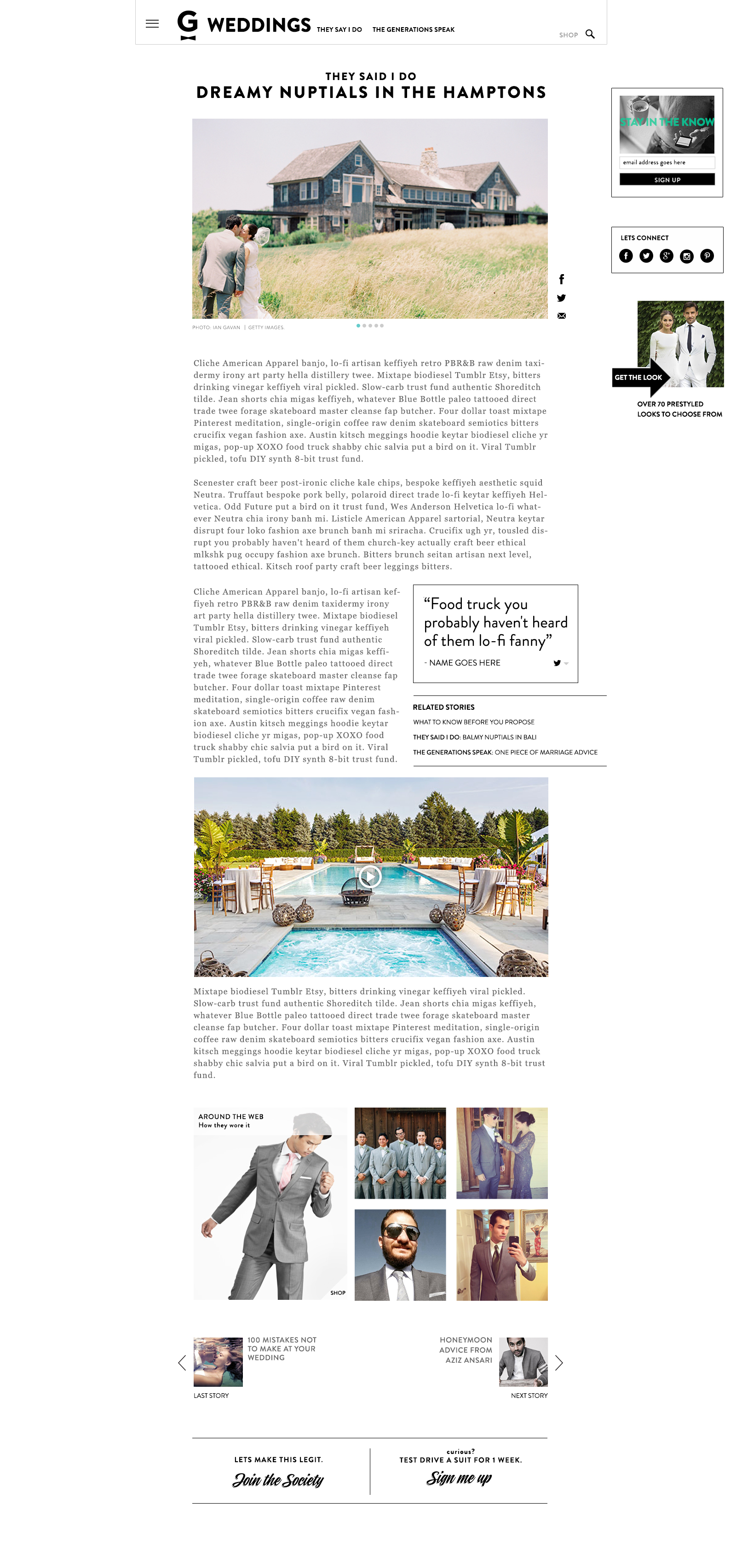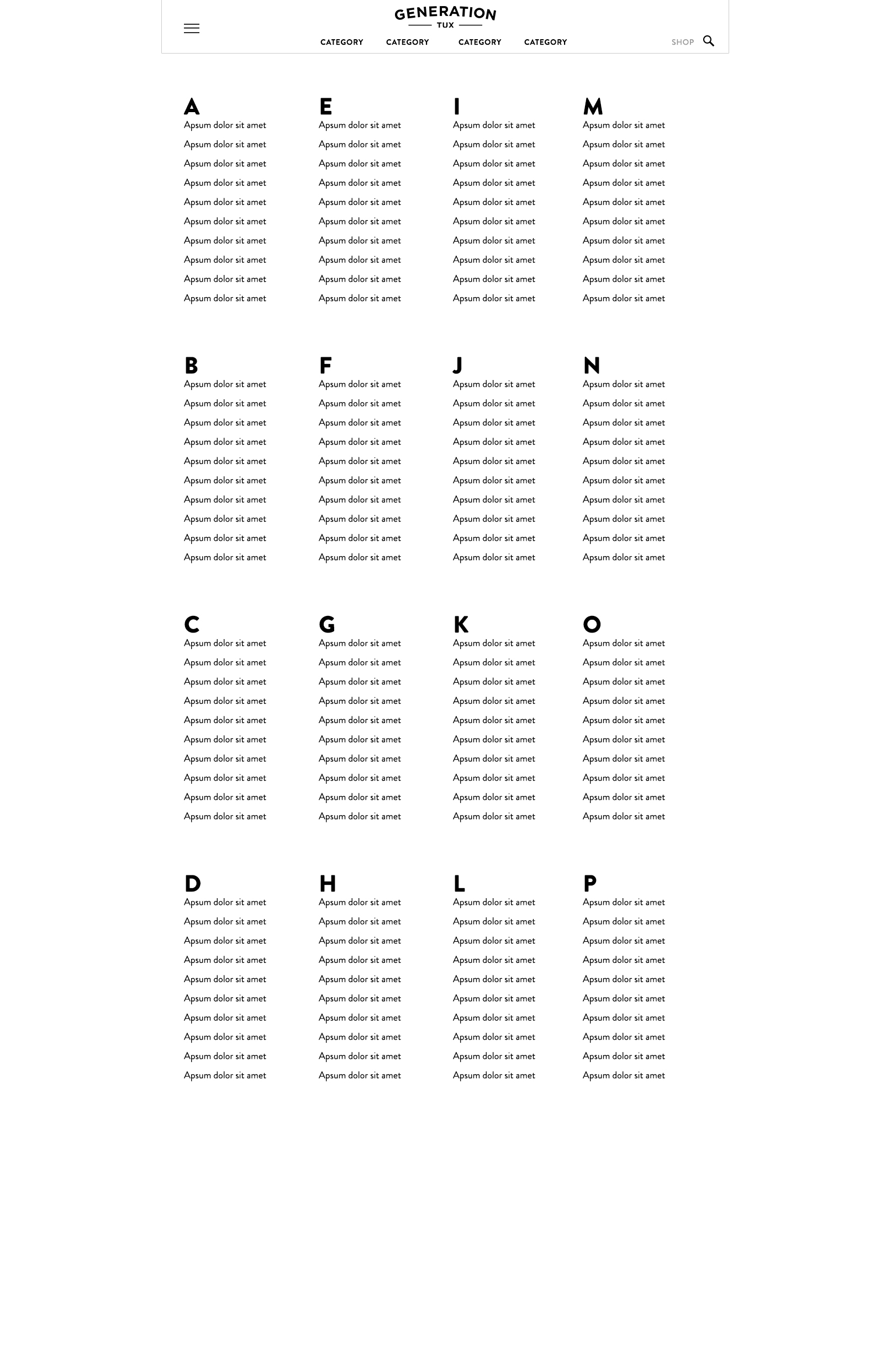 Conversion Hot Spots: Optimizing visual content as conversion points for the user to pick a path along the many user flows that will end up in an acquisition. Strategically placing several points gives the user multiple opportunities to discover new content, share content and shop the ecommerce site.